Some people love to party, at home or on vacation, and the world has some fantastic party destinations available for the most adventurous party attendees. Here we present our favorite Craziest Party Hotspots across the globe. It doesn't matter if you're conservative or wild and crazy. You're sure to find a party destination to suit your personality.
Following is the list of top 7 craziest party hotspots in the world.
Ibiza, Spain
The World's Party Capital. Home to Privilege, the largest club in the world, Ibiza is a legendary party epicenter. It is unusual to stop partying anytime before 6 a.m. on this hopping island. But most clubs stay open as late as 8 a.m. in case you are in it for the long haul. Seasoned clubbers in Ibiza usually wake at noon and take early evening naps to prepare for the long night ahead. Besides, you need all the rest you can get to endure a foam party at Amnesia.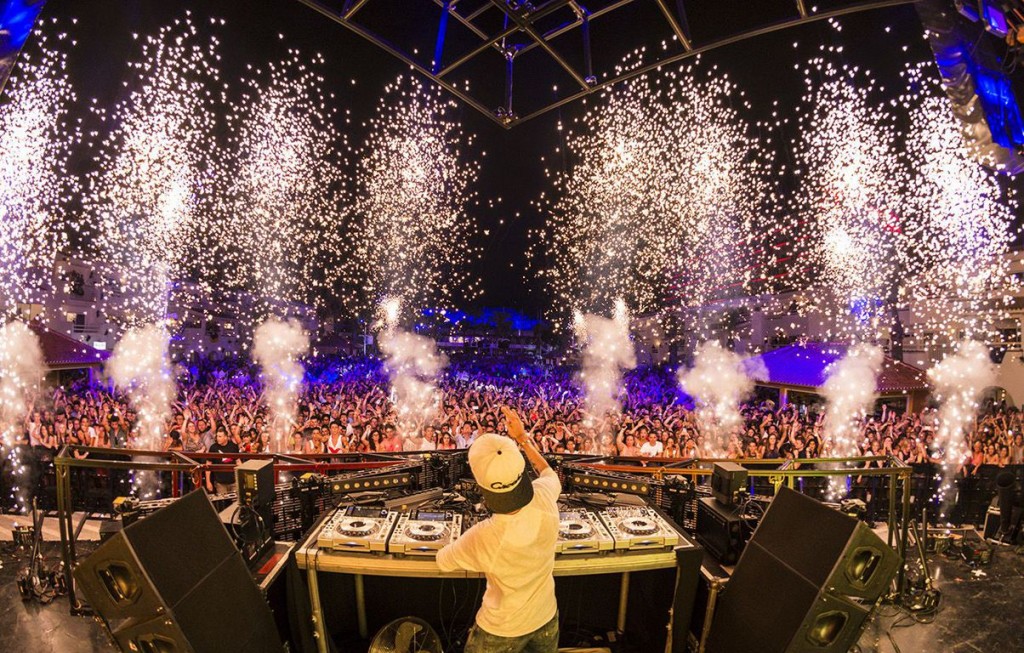 New York, USA
Known around the world as the city that never sleeps, New York hums with boundless energy morning, noon, and night as its more than eight million residents revel in some of the best round-the-clock action on the planet. With the unending availability of the best of the best in restaurants, nightlife, music, and culture, as well as the easy transportation to access those things, spontaneous partying is practically inevitable, a fact that New York's vibrant population takes full advantage of. The city is certainly attractive for its romantic grandeur and cultural extremes, what makes the Big Apple a true standout in the list of the world's great cities is the flow of life that keeps its streets continuously humming with activity.

Rio de Janeiro, Brazil
Party on the beach, day and night. If there is one place in the world offering every single earthly delight any sane man could want, Rio de Janeiro is it. Sprawling beaches, beautiful women, parties 24/7 and people living life at full tilt is what this Brazilian city of seven million is all about. The Marvelous City, as it is often called, is just that. After partying in Rio, your memories of any other party you have ever been to will seem like miniscule, uneventful bashes. The party aura is overwhelming in this city and you will feel it in all of your senses as soon as you leave your hotel room and head to the beach. After midnight, the waterfront comes alive with disco clubs and samba beats and continues well into the wee hours.

ADVERTISEMENT
Manchester, UK
About 120,000 weekend visitors come into this UK city on a typical weekend evening and flock to all the hotspots the city has to offer. The city is known for its dedication to live music and bands such as The Smiths started out performing here. If dancing is more your scene though, there are tons of techno and hip-hop based venues to check out too.

Amsterdam, The Netherlands
The city with 24-hour parties. Most of the dance clubs in Rembrandtplein, Amsterdam's famous party district, don't open until midnight and they stay busy until around 6 a.m. You will find all walks of life in one of the most well-known haunts, iT!, with everything from flamboyant drag queens, to high-society socialites, to tourists who are looking to have a crazy night out. But if 6 a.m. is too early for the party to stop, there are also a lot of after-hours clubs if you feel like dancing until noon.

Berlin, Germany
Berlin competes with Amsterdam for having the most diverse and liberal nightlife in Europe. In addition to the myriad of rock, alternative and techno clubs that are open all night, Germany's capital city is also home to all kinds of fetish clubs that are sure to indulge a more open-minded crowd. Whatever your itinerary is, the hotspots are endless in this party city.

Las Vegas, USA
The city much famous for best nightlife. You've all heard the famous term, "what happens in Vegas…" and the legends are true. Vegas really is Sin City, because if its uncompromising party atmosphere and vibrant nightlife. The possibilities are endless and suit all needs and desires, whether it be throwing dice and stacking chips at a casino, clubbing on the strip, to pretty much anything featured in The Hangover.